Our story began back in September 2012 when Kayla began volunteering and walking dogs at our local pound.  
In October of 2012 we added a new pup to our pack, mister Baloo, he is the only pet we have ever purchased BUT after meeting him and his litter mates there was NO way we were leaving without him! Something about him tugged at my heart and honestly I felt guilty for leaving the others behind!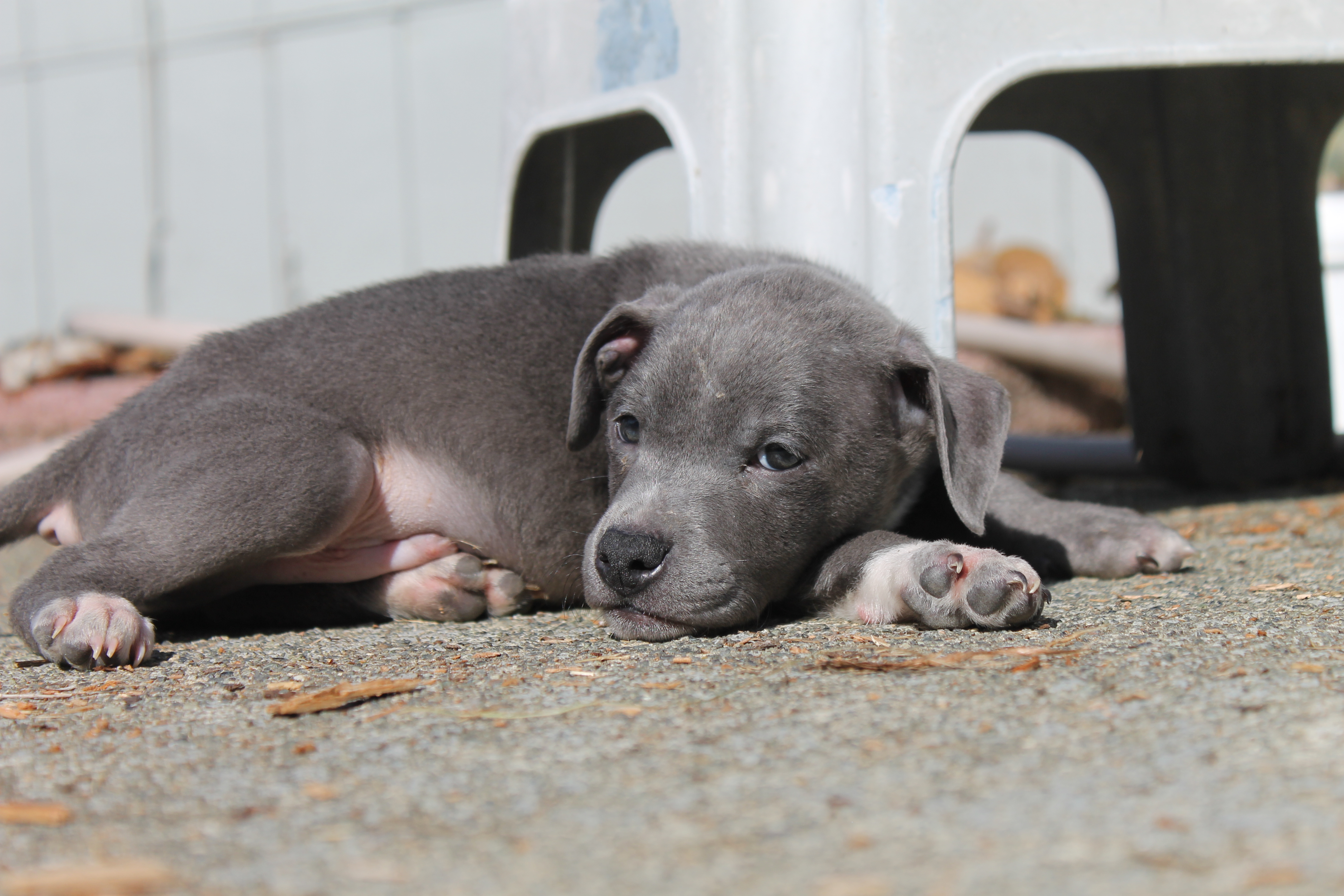 Soon after joining our family he was diagnosed with mange and he lost 90% of his hair and became a crusty, stinky love bug that required 9 months of treatment and medication.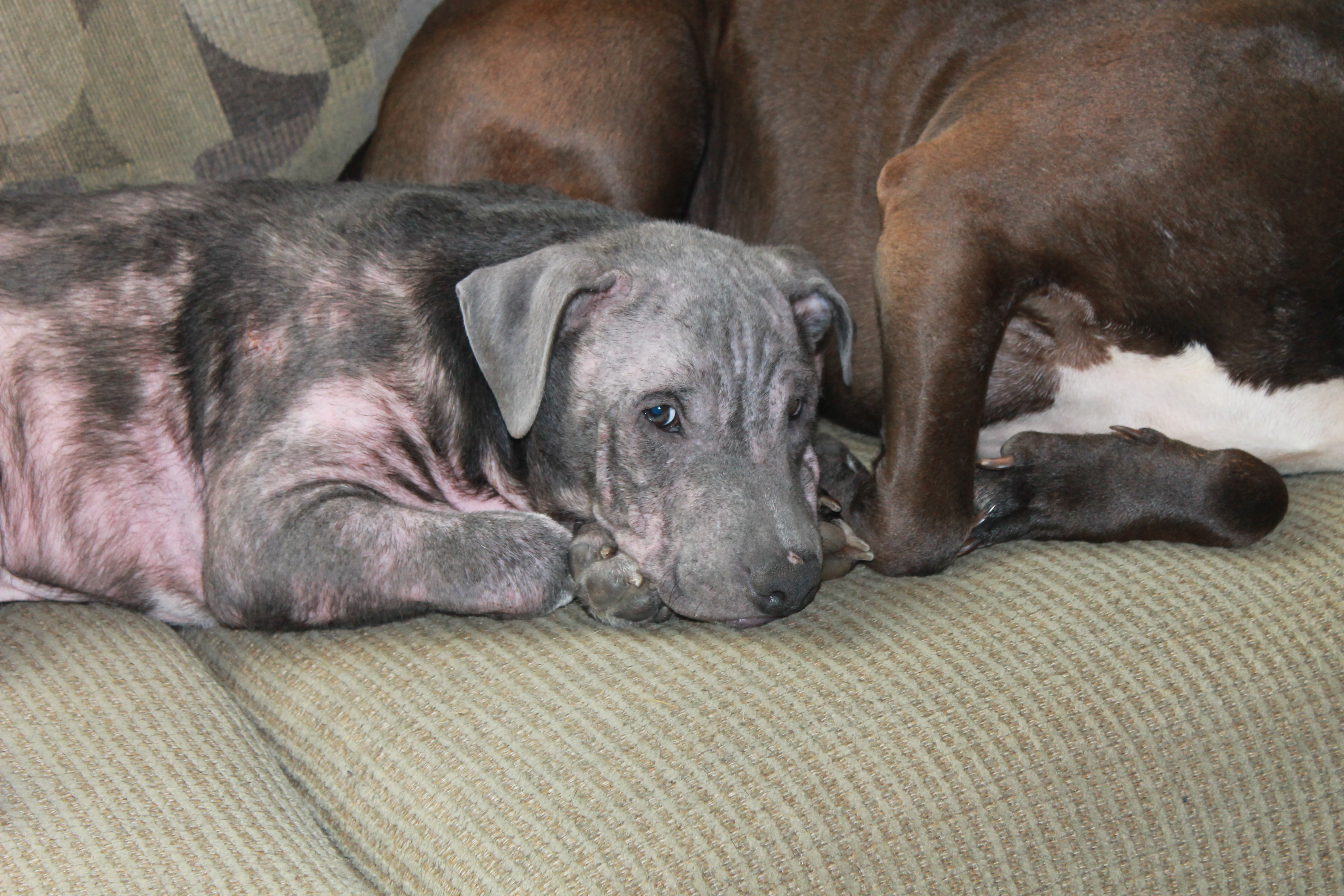 During this time we also worked  with an eye specialist and discovered that he was BLIND. His eyes worked perfect but his brain could not interpret anything other than some shapes and or shadows so it was neurological. He was never "right" in the head but we LOVED him and did everything we could to make sure he had an amazing life!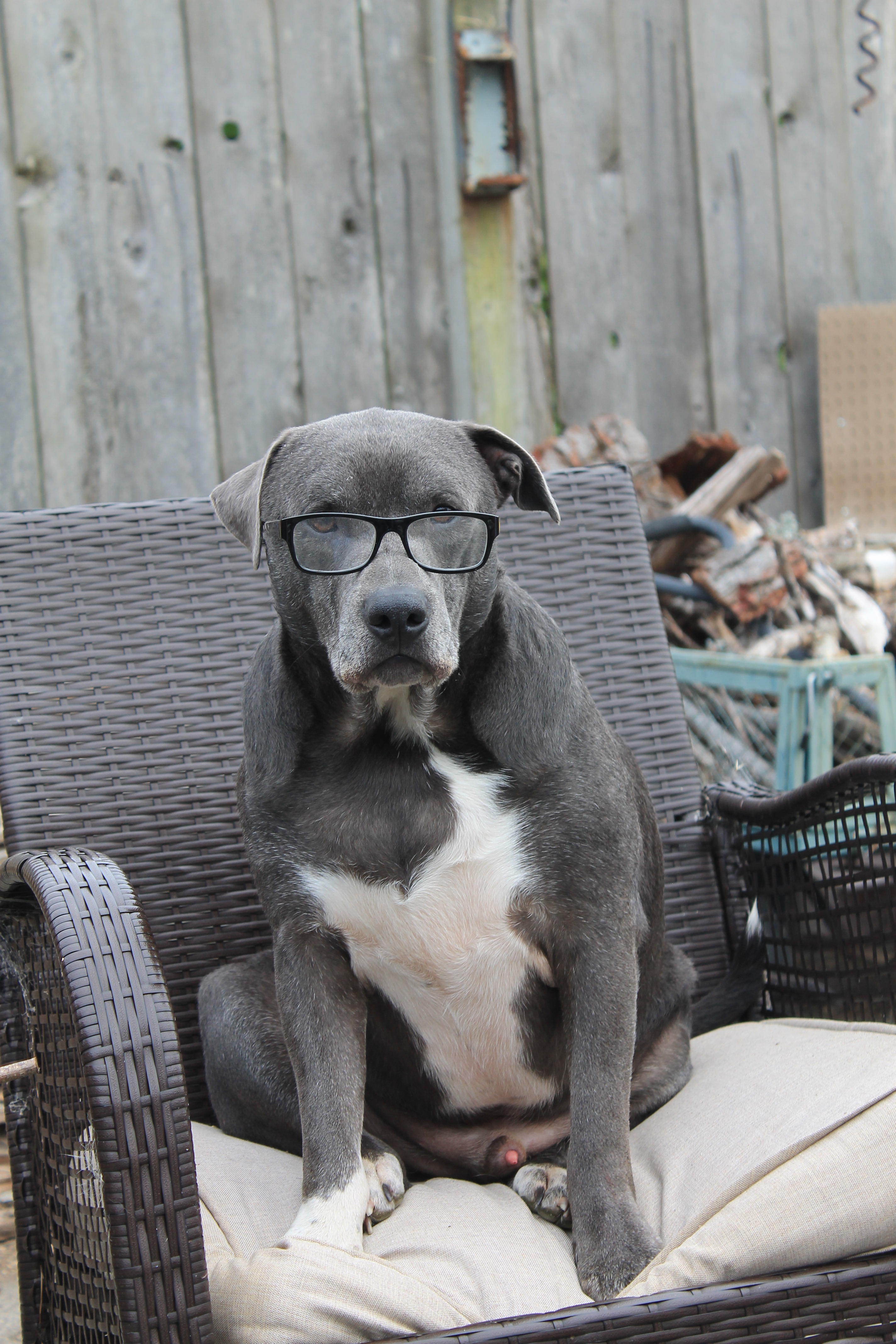 While we were processing all of mister Baloo's medical issues 2 of his litter mates ended up at the pound, they were HAPPY, HEALTHY, NORMAL pups around 9 months old who spent about 2 YEARS at our local pound before getting adopted into loving homes. If we had not gotten mister Baloo I have no doubt he would have been dumped or worse because of his medical and neurological issues!
In December of 2017 we lost mister Baloo to liver cancer and our hearts were crushed!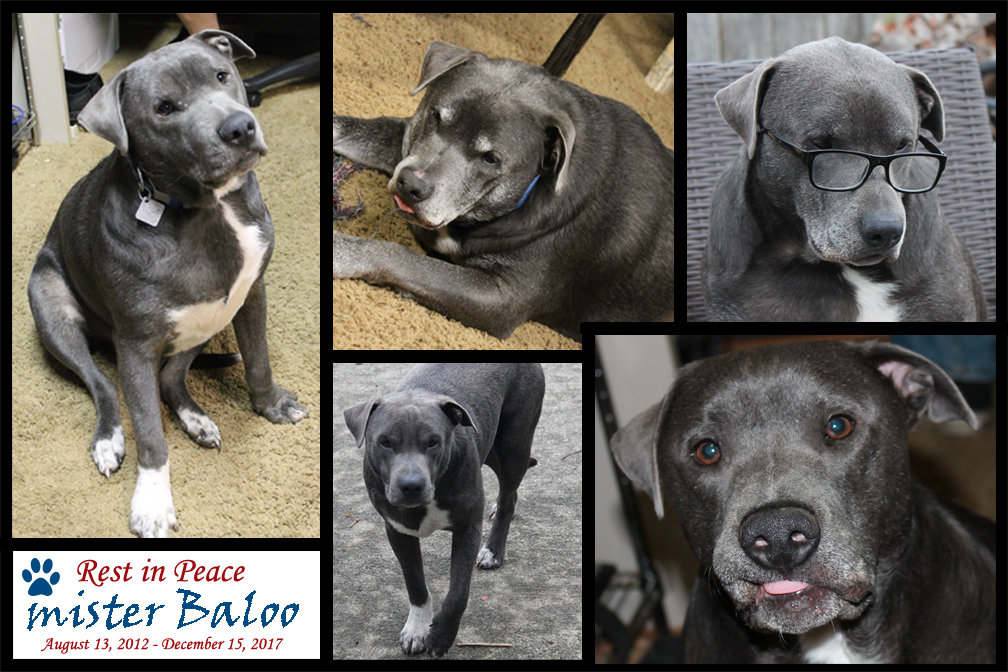 This is when we decided we needed to and can make a difference! Our way of doing that is by fostering puppies. Our goal is to give pups a solid foundation of family living, we want them to know the basics (potty training, crate trained, familiar household sounds, appropriate chewing, how to be calm in the house, and basic commands; sit, no, leave it, be gentle) before adoption so they don't become a statistic and dumped or surrendered as soon as they outgrow the cute puppy faze and become a full grown puppy with no manners.