Uncategorised
We are an in home foster family for puppies,
most of our fosters are through the Humane Society of Del Norte others come to us from Dogs of Del Norte County.
To us it doesn't matter where they come from or how long they will spend with us, all we know is they NEED and DESERVE a safe, loving and nurturing environment until they can find a forever home or be transported to a rescue out of our area. 
Camp Barry has been fortunate enough to participate in the fostering program since January 2018!
We work on social skills, positive reinforcement, potty training and show them what it is like to live in a home with a family. We try to set each pup up for success and teach them skills that they can take with them when they are adopted into their forever families.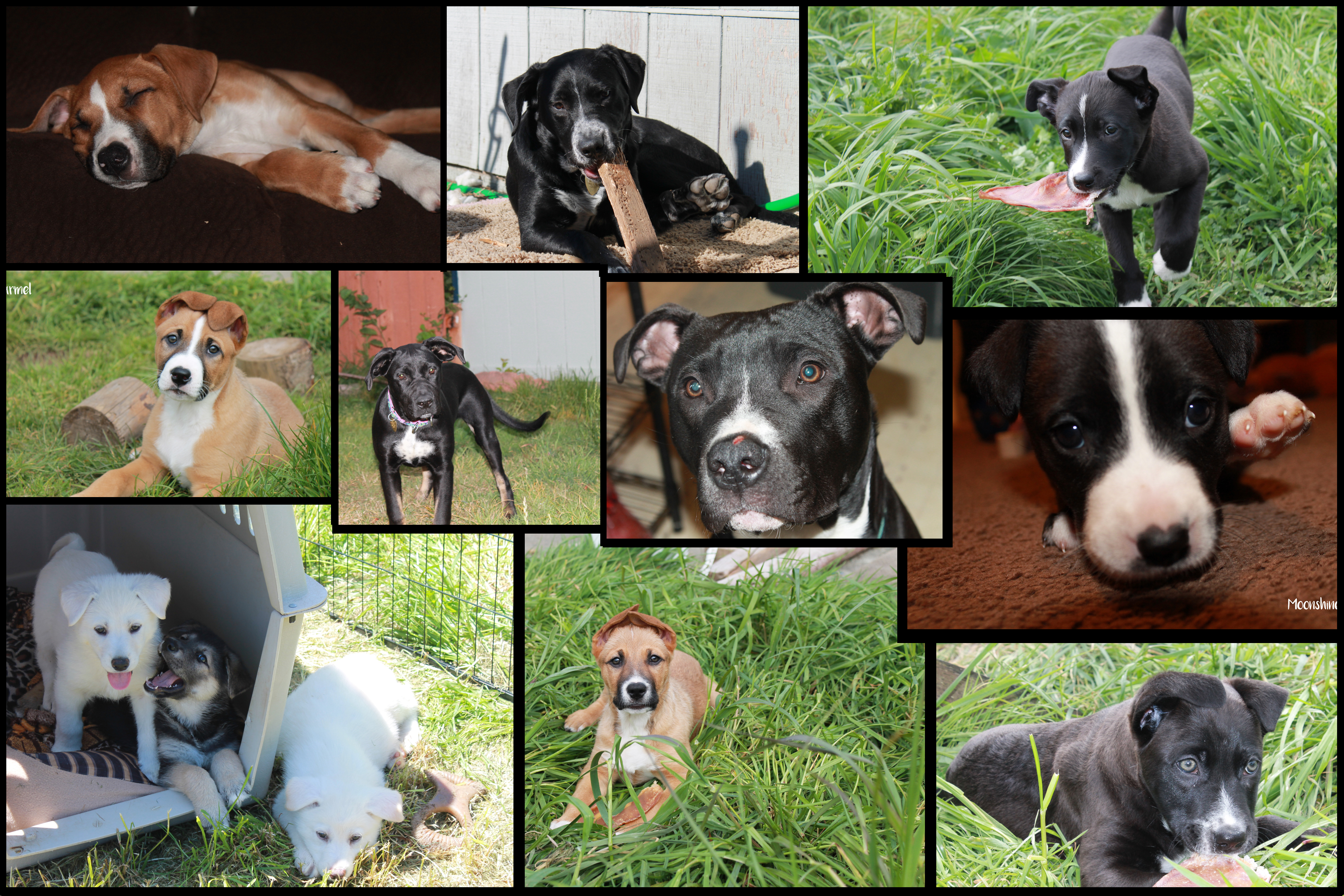 These are some of the lucky pups that have passed through our home.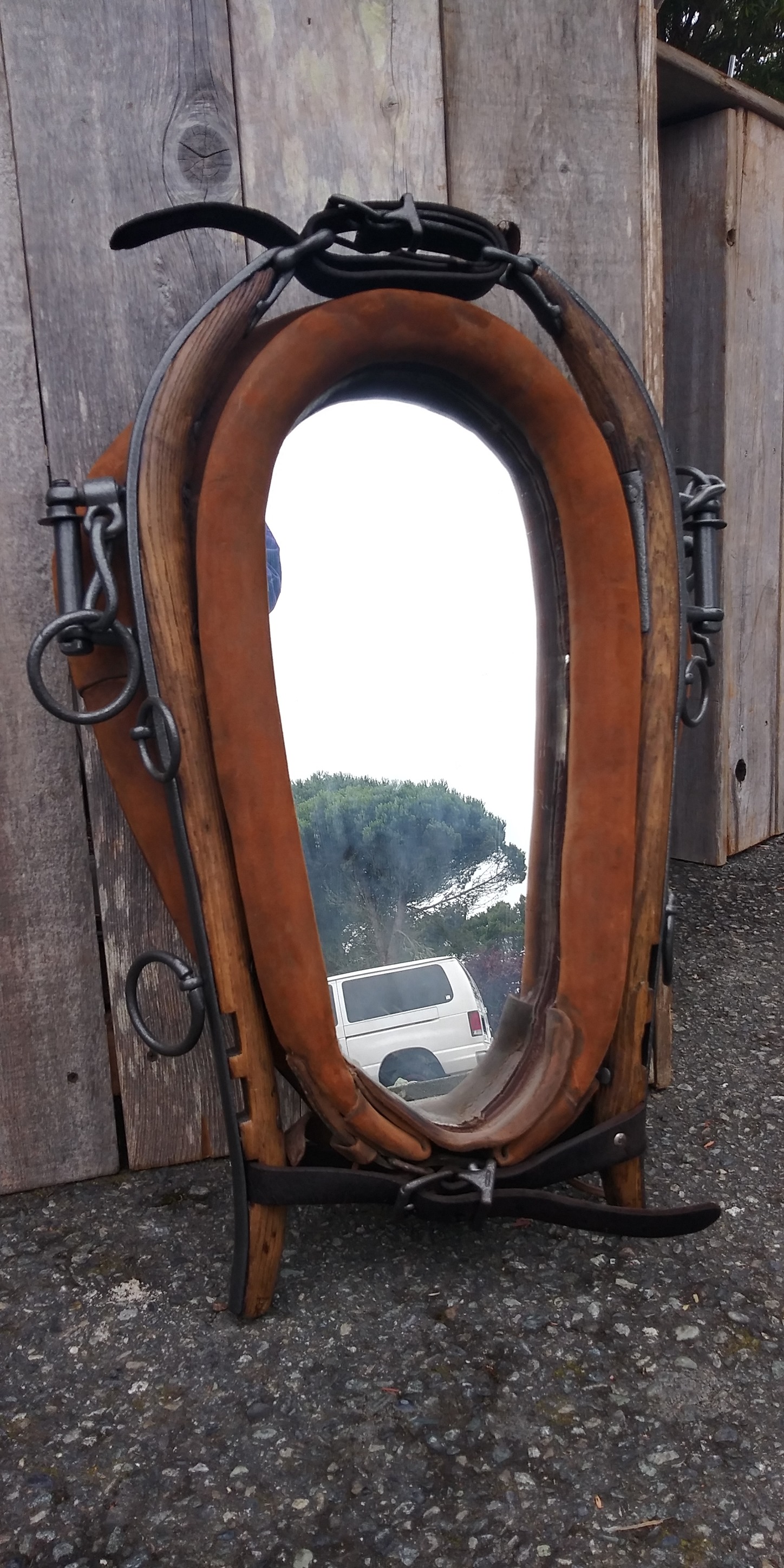 Every year we have a raffle item fundraiser, all proceeds go into our foster fund account for the next pup/puppies that need our help!
This year we have the most beautiful farmhouse mirror available. Tickets are $5 each or 3 for $10 and the drawing will be held on October 27, 2021 during our last Farmer's Market of the season.
Does Camp Barry have normal hours of operation? 
No, we are an in home foster and everyone in our household works full time or has full time obligations. We schedule meet n greets, adoptions and events around our work schedule and the schedule of the puppies in our care.
Can I pick out a pup and adopt it the same day?
Usually not, we have strict guidelines that we follow for adoptions. We conduct a mandatory home check for each pup before the adoption can take place and often times those can not be scheduled the same day as a meet n greet. Also, if you do not own your home we will need to make contact with your landlord to make sure there are no breed or weight restrictions.
I wanted "insert puppy name here" but you adopted him/her out before I could schedule a home check or do what I needed to do to qualify for adoption...why?
Our pups are never adopted on a first come first serve basis. These puppies live in our home for weeks before they are ready for adoption so we get to know them and what they are looking for and need in a family to have their happily ever after. 
Can I adopt a pup that is unaltered on a spay/neuter contract?
Yes, but not from us. We have strict guidelines that we follow for adoptions, it would be irresponsible of us to adopt out an unaltered pup. People move, phone numbers change and we sleep better at night knowing that when all this happens our adopted pup will not be contributing to the already overpopulated rescue pool. 
What is your adoption fee?
All of our pups are adoptable through the Humane Society of Del Norte and the adoption fee is $100. Each pup has been spay/neutered, is up to date on age appropriate vaccinations (including rabies shot if old enough) and has been flea treated. All adoptions include a free well puppy check up with any of our local vets and we encourage you to take advantage of this to get your puppy established.  
What happens if "insert reason here" and I can no longer keep or care for my puppy?
Please contact us! Most often we can bring the puppy/dog back into foster or help you with resources on rehoming the puppy/dog! 
*UPDATE 5/4/20* Babs had a meet n greet today and they loved her! She is now pending adoption and we will be scheduling a home check later in the week.
Age: 5 to 6 months
Breed: Mom: boarder collie - Dad: lab/shepherd/patterdale mix (one of her siblings had a DNA test done and this is the information that was given)
Potty Trained: Yes, although we do still have random accidents in the house. She has been very good about going outside to do her business and has not had any accidents in her crate during the night!
Crate Trained: Yes
Babs has an amazing, loving personality! She is full of puppy energy but knows when to settle in for movie/snuggle/quiet time. She gets along great with our pack and resident cat! She absolutely LOVES to be included in her humans everyday life, she is a loyal companion! 
She knows basic commands sit/down/leave it/stay but her leash skills are hit and miss, some days she will do amazing and other days she will cut you off (or herd you in a different direction) this mainly happens when she is in an unfamiliar area for the first few times. She is very food motivated and wants to learn!
Babs has a hard time meeting new people, she is very untrusting and requires time to warm up but once she knows that you are friendly her true personality will shine through!